We are a prime dental office development company that handles every aspect of building a successful dental practice, from the real estate, to the construction to the staffing and more.
TKO Properties' Solution to Dental Access Problem
TKO Properties is launching a brilliant Dental Platform to solve the dental provider access problem nationally.
The premise it is built on is, that the right Turnkey product designed to attract and retain providers and patients is needed. That product is a combination of a Turnkey destination designed facility in the communities of highest need along with TurnKey operating systems and brands. Lastly, providers need to have an incentive to stay on to serve the community for a while.
To prevent the providers from leaving to work elsewhere as associate or becoming competition and recruiting trained staff we offer ownership and support services so they can, "be in business for yourself but not by yourself."
These facilities are A prime real estate that can generate pride of ownership and attracting new patients provide plenty patients for high revenues.
Our experience servicing this niche very efficiently has yielded high profit margins for owners using a precursor model.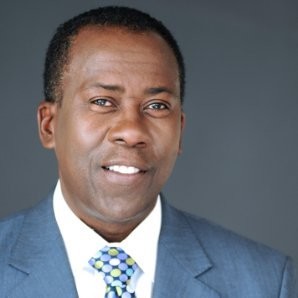 CEO & Founder
Dr. Jerry Lanier is a dentist and entrepreneur who founded the multi-office pediatric dentist brand Kids Dental Kare, which was acquired by Western Dental Services, Inc. in 2017. Dr. Lanier built twenty-six de novo offices as 100% owner before the sale.
Currently, Dr. Lanier's emphasis is on helping dentists build a franchise-like brand and devising an exit strategy, which he accomplishes through his TKO Dental Properties, LLC organization.
Dr. Lanier has dedicated many hours to clinical dentistry, mostly in underserved areas. After leaving Meharry Dental School in Nashville, he served for four years in the U.S. Public Health Service Corps in New Orleans, and then relocated to Los Angeles in 1991 where he founded Kids Dental Kare in 1994. Dr. Lanier received an Executive MBA from UCLA, Anderson School, in 2006, and has directly studied under Michael Gerber and various success coaches, such as Jim Rohn and Anthony Robbins.
Mentoring and simplifying business for dentists is Dr. Lanier's mission. He coined the phrase "If your money stops every time you stop, you need to get a better plan." Thanks to his rags-to-riches story that ended in a great exit, Dr. Lanier now has time to enjoy playing jazz and spending time with family.
Dr. Lanier has retired but is still in the industry as an investor and mentor helping build TurnKey platforms that allow dentists to walk in, everything is there and ready to go from day #1. You don't have to figure it out because his systems and facilities handle it for you. His motto is: "Be in business for yourself but not by yourself."
To create win-win opportunities for entrepreneur doctors by providing them with turn-key, high-quality offices that are all ready to start helping patients immediately.
Serve the Community
Many communities, including under-served communities, will benefit from having adequate dental care access. This is an opportunity for dentists to do well while doing good. ​
Successful Business
We offer dentists with an entrepreneurial spirit, who would like to minimize their risks, an opportunity that is pre-setup for success.
Trustworthy Team
We have an experienced, successful team that can handle everything involving developing a successful dental practice, from the building to the marketing. ​